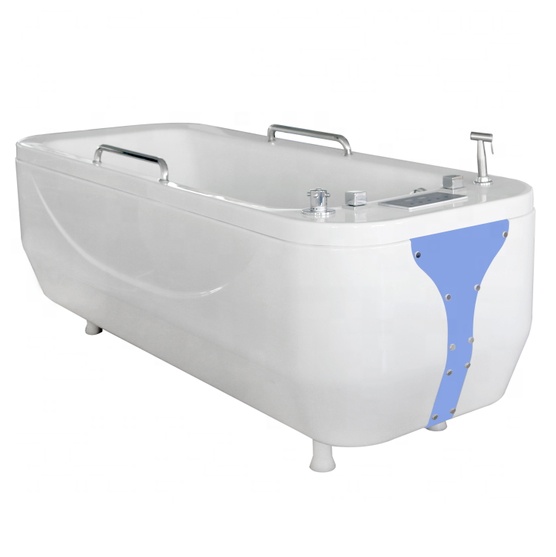 Medical Hydrotherapy physical rehabilitation equipment
Medical hydrotherapy physiotherapy equipment is widely used in rehabilitation center, clinic and hospital, it is used for therapy.
Description
Medical h
ydrotherapy physical rehabilitation equipment
Hydrotherapy introduction
Hydrotherapy is to use water temperature, pressure, solute and other physical properties, action on human body, can have effective rehabilitation treatment effect. According to its use method, mostly it is divided into bath, bubble bath, spray bath, shower etc.
Temperature stimulation
The water temperature can be lower or higher than the human body temperature, warm and cold stimulation make human body respond quite different reaction: for cold stimulation, react rapidly, fierce; for warm stimulation, reaction slowly, weak.
Mechanical stimulation
It contains a hydrostatic pressure effect, the impact of the water flow, buoyancy effect, in which the first two can promote development of children's nervous system, respiratory system, circulatory system; buoyancy effect can make the  patients suffering from muscle hydrotherapysms and muscle atrophy enjoy water gymnastics and massage.
Chemical stimulation
Freshwater bath water contains trace mineral, the stimulation of these chemical substances can enhance the effect of hydrotherapy and provide the body a special therapeutic effect.
Application
Adult hydrotherapy rehabilitation
Patients with hemiplegia after cerebrovascular accident, rheumatoid arthritis, rheumatoid arthritis, osteoarthritis, muscular atrophy and low muscle strength, peripheral neuritis and neuralgia, etc.
Feature:
1.Humanized appearance design, automatic program design
2.Constant temperature: turn on the heating function to keep the water temperature constant
3. Three inflatable modes: hot air, ozone, hot air and ozone mixing
4.Manual mode: low speed mode, medium speed mode, high speed mode
5. Automatic mode: excited mode, easy mode, massage mode, sports mode, morning mode, night mode, weight loss mode, automatic cleaning
6. Disinfection: ozone sterilization
7. Bubble: volume adjustable
7. Colorful light: multi-colored light, unique lighting effect
| | |
| --- | --- |
| Model | TM-S-CIX |
| Power supply | a.c. 220V 50Hz |
| Rated power | 850VA |
| Overall dimension | 1960mm ×750mm ×685mm |
| Basin size | 1560mm×560mm×440mm |
| Weight | 80Kg |
| Max volume | 300L |
| Number of bubble jet | 64pcs |
| Ozone | 200~300mg/h |
| Colorful LED lights | 29pcs |
| Treatment time | 0~60min |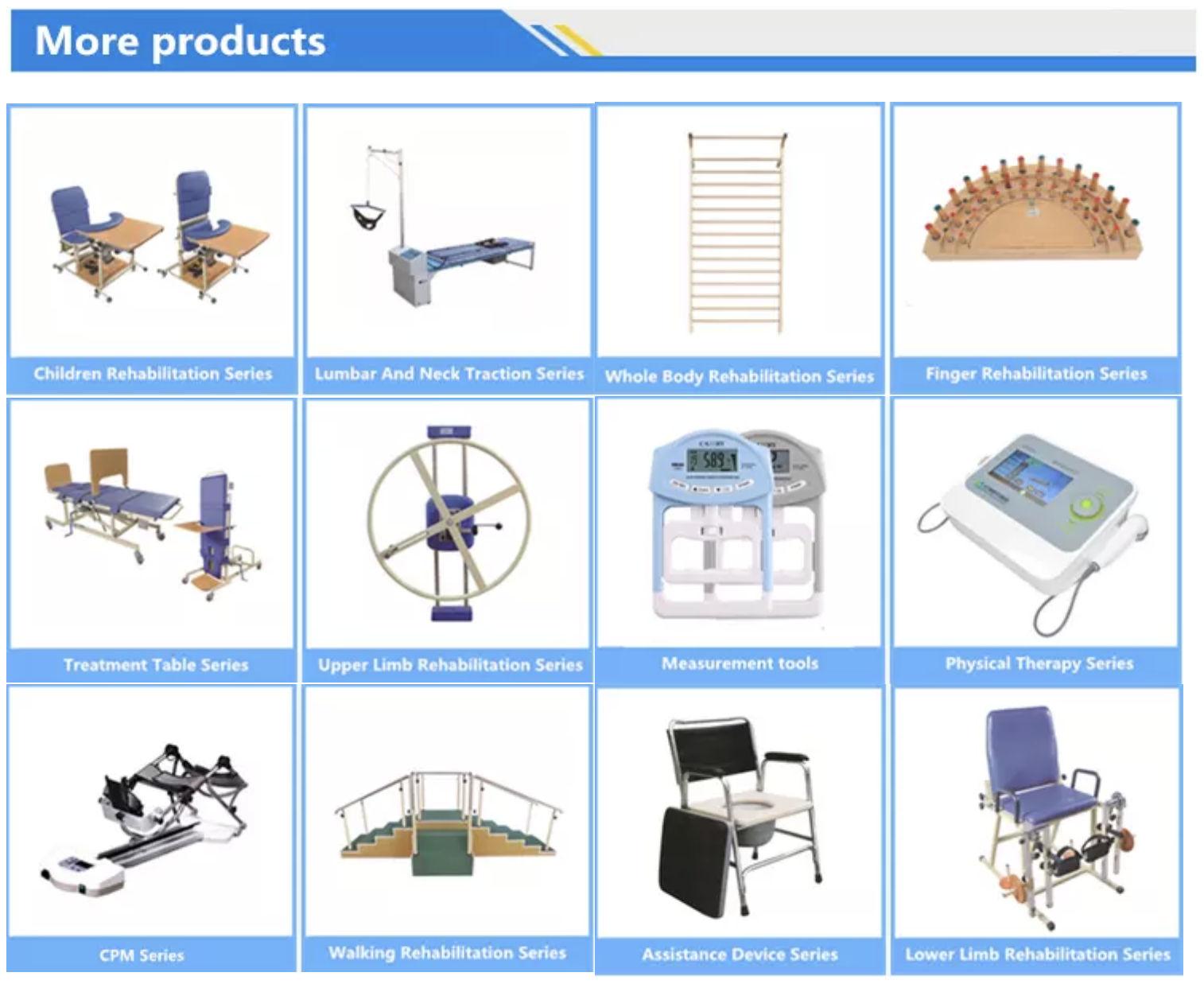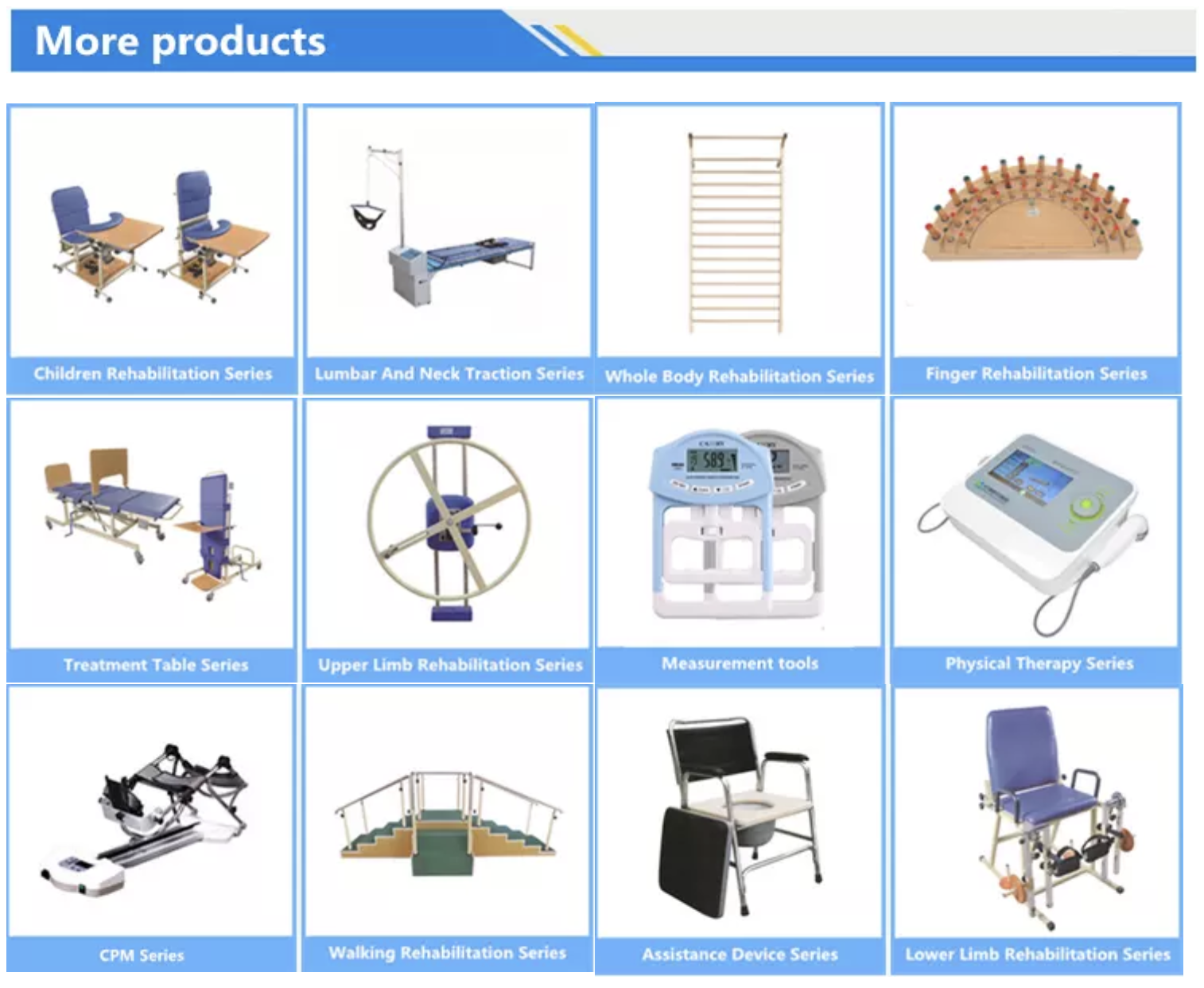 1.How to deliver products to you?
If order large amount products, by sea is the best way, tell us the seaport name, then we will tell you sea freight.
If order several products, by air is the best way, tell us the airport name, then we will tell you air freight.
If order one small product, by express is the best way, tell us your door address, then we will tell you freight.
2.How to install our products?
If meeting problems during installation, we will take install video to help you, so please do not worry about it.
3.Delivery time
3-15 days, it based on the purchasing amount.
3.How to visit our factory?
Our factory is located in Changzhou city, jiangsu province, you can fly to Shanghai HongQiao airport, then take train to Changzhou city, or you can fly to Changzhou Benniu International Airport, then we will pick up you.
4.What's the warranty of our products?
All of our products have 1 year warranty, during 1 year we will deliver replaced parts to you freely, out of 1 year, we will still supply replaced parts to you.
5.Payment terms and ways
We accept bank transfer, Western Union for payment
Small order: 100% payment before production
Large order: 50% advance payment before production, 50% balance payment before delivery.


TOPMED Physio Rehab Co.,Ltd is the leader for rehabilitation equipment and physical therapy products in China market. Quality is our principle, good quality, good service to our customers.
TOPMED specializes in the production of walking rehabilitation equipment, upper limb rehabilitation equipment, lower limb rehabilitation equipment, occupational therapy rehabilitation equipment, children rehabilitation equipment and physical therapy products. Products are widely used in rehabilitation center, hospital and clinic.
Warmly welcome you and opening up the boundaries of communication. We synchronize with your ideal partner!
Physiotherapy equipment
Walking Rehabilitation
Upper limb rehabilitation
Lower limb rehabilitation
Whole body rehabilitation
Children rehabilitation
Finger rehabilitation
CPM series
Treatment table series
Lumbar and neck traction bed
Medical mask
Telecom Equipment
Ultra Low Temperature Freezer
Speed Reducer
Fiber Optical Multiplexer