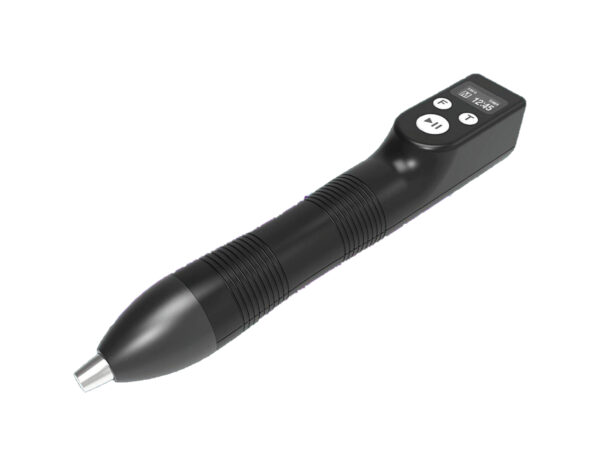 Erectile Dysfunction cure ED treatment remedy device
Description
Erectile Dysfunction cure ED treatment remedy device
How Shockwave Works:
1.Activates stem cells, driving the formation of new cells that replace any damaged tissues.
2.Breaks up plaque in blood vessels,restoring what was lost over time and improving elasticity.
3.Accelerates the release of growth factors in the penile tissue,resulting in vasculogenesis.
Shockwave therapy (also called ESWT, or Acoustic Wave) with your EDX is similar to a physical therapy that uses pressure waves to stimulate natural healing and improving sexual function in men- even if they suffer from a medical condition such as Erectile Dysfunction (ED) or Peyronie's disease.
Numerous clinical studies on erectile dysfunction have demonstrated a significant improvement in perfusion and the formation of new blood vessels (arteries) which is crucial for getting the best result.
After Only 6 to 12 Sessions…
Men may experience stronger, harder, and longer-lasting erections as natural blood flow to the penis is restored.
The penile nerves share the same benefits; a process called neurogenesis, that can enhance the sensitivity.
Healing and restoration won't happen overnight. Like many other exercises, EDX is recommended two to three times weekly with a day off after use to allow for recovery.
Erectile dysfunction is defined as the inability to achieve and maintain an erection sufficient for satisfactory sexual intercourse. Understanding the male anatomy is
prerequisite to the success of EDX therapy because there are target areas that benefit from Shock Wave Therapy; As well as structures that could potentially be painful or damaged.
TREATMENT STEPS
1. Adjust settings
2. Apply gel to treatment site(s)
3. Starting at base,place transmitter on
treatment site(s)
4. Press >| to start.
5. Press > to pause.
6. Repeate steps for each treatment site pictured
Input Voltage: 100-240VAC
Adapter: 100-240V~ 50/60 Hz
EN 60601-1:2006/A1:2013 Medical electrical equipment —
Part 1: General requirements for basic safety and essential
performance.
EN 60601-1-2:2015 Medical electrical equipment —
Part 1-2: General requirements for safety — Collateral standard:
Electromagnetic compatibility — Requirements and tests.
Output Voltage: DC 24V/28.8W, Max 1200 mA
External Temperature therapeutic head below 41℃
Built-in Timer: 1/2/3/4/5 minutes automatic shutoff
Physiotherapy equipment
Walking Rehabilitation
Upper limb rehabilitation
Lower limb rehabilitation
Whole body rehabilitation
Children rehabilitation
Finger rehabilitation
CPM series
Treatment table series
Lumbar and neck traction bed
Medical mask
Telecom Equipment
Ultra Low Temperature Freezer
Speed Reducer
Fiber Optical Multiplexer